Chemitool
For real life Professionals
With 20 years of experience, CHEMITOOL is a reference in the market of Agro, Automotive, Chemicals, Cutting, Equipment, Fasteners, Logistics, Safety, Tools and Welding.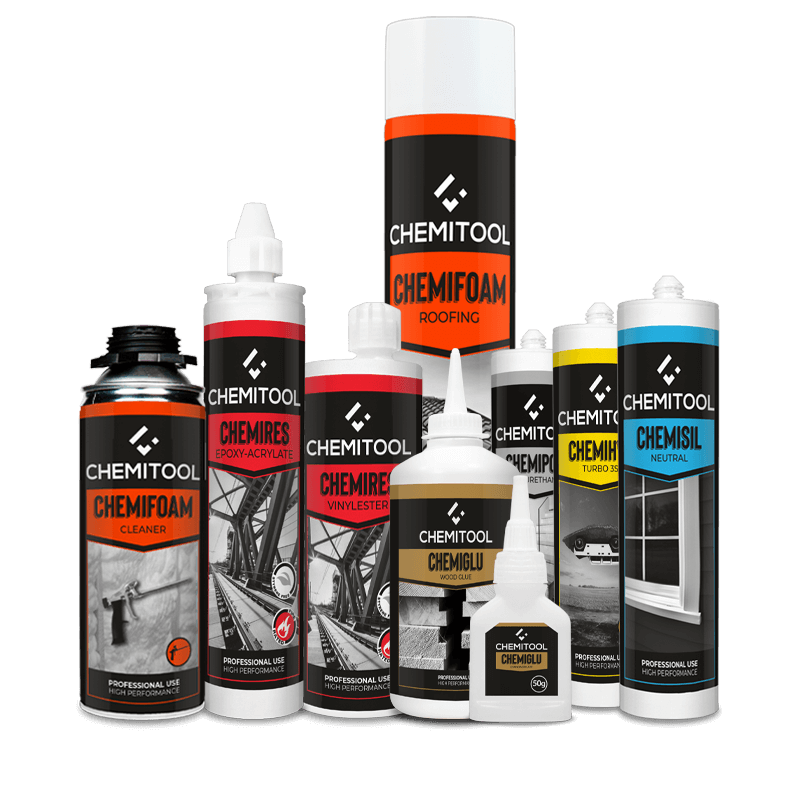 CHEMITOOL Hardware and Tools was developed in 1999 and from day one our products became a reference in professional hardware and tools. Providing a wide range of quality hardware and tools and ensuring maximum efficiency, we aim high when the satisfaction and expectations of our customers are on the line. With solutions in 10 different categories such as Agro, Automotive, Chemicals, Cutting, Equipment, Logistics, Fasteners, Safety, Tools and Welding, with 20+ years in the market, CHEMITOOL stands for high quality, know-how, precision, longevity, and value. Our goal is to build long-lasting relationships with our customers, share years of experience and help users benefit from our technology, to increase efficiency and reduce costs through our products.
The CHEMITOOL development team works closely with carefully selected manufacturers, in order to achieve a product with the highest quality available worldwide.
A complete range of quality products that make a difference!
For real life Professionals!!